History of the Sen̓áḵw lands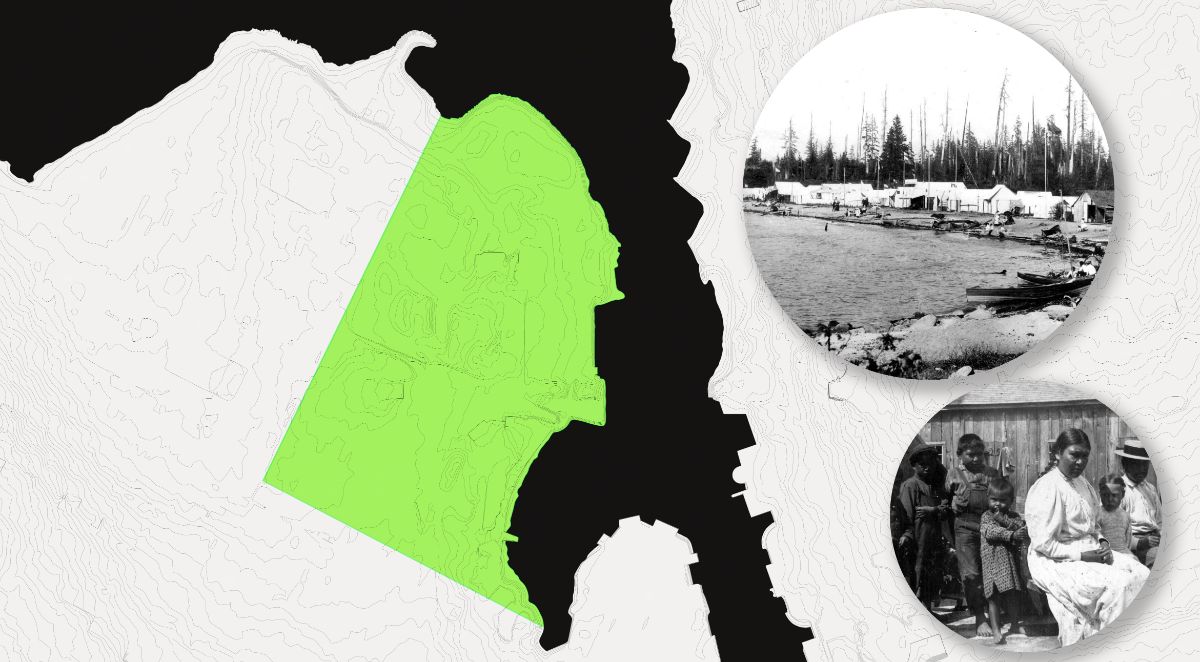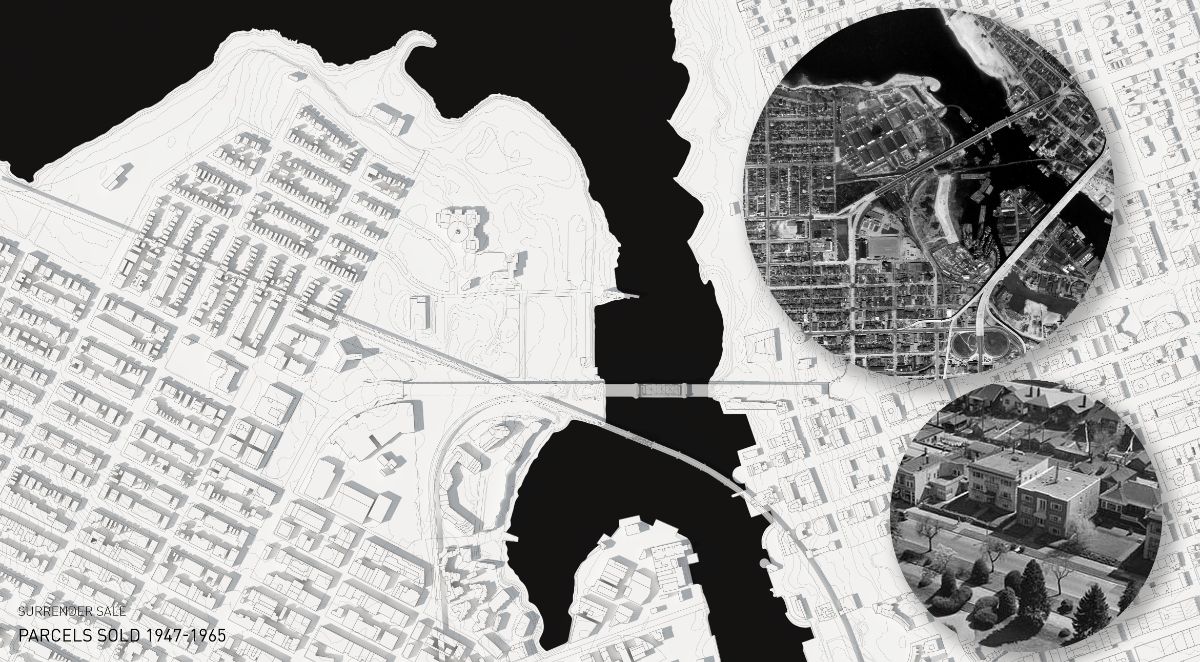 Long before the arrival of European settlers in the Vancouver area in 1791, Squamish ancestors had a village at Senákw. Every year, families from upper Squamish villages would travel down to Senákw, where the lands and waters were ideal for fishing, hunting, and harvesting traditional resources. There was an abundance of elk, beaver, deer, salmon, duck, cedar, and more. The Squamish people built longhouses and brought neighbouring tribes together for potlatches. Senákw was an important hub for trade, commerce, social relationships, and cultural practices.
As the area around Senákw began to develop, portions of the reserve lands were expropriated, including over 3.5 acres for railways in 1886, and another 7 acres for railways in 1901. There was a great deal of industrial expansion in False Creek in the years that followed, with mounting pressure for the residents of Senákw to vacate their land. Then, in 1913, the Government of British Columbia forced the illegal surrender of the lands. Families at Senákw, along with some of their personal belongings, were loaded up on a barge and towed across the inlet to other Squamish reserves. All residents were removed from their land and homes, with nobody permitted to remain at Senákw.
Membership recognized many years ago that sacrifice and investment would be required to pursue a claim to Senákw through the courts, and provided the Council of the day with the mandate to do the work necessary to have Senákw returned to the Squamish Nation. Work started in the late 1960s and continued through the 1970s to prepare to launch a court case to pursue the reclamation of Kitsilano I.R. #6. In 1977, Chiefs and Council launched the Omnibus Trust Action against the Government of Canada. Over many years, the Squamish people, Council, and leaders including the late Chief Joe Mathias and the late Andy Paull dedicated their lives to reaching a settlement to these claims. Following decades in the courts, which also heard counter claims by the Musqueam and Tsleil-Waututh First Nations to interests in the reserve, in 2003 the Federal Court of Canada finally returned to the Squamish Nation control over a misshapen portion of the earlier, larger reserve. Of the original 80 acres, just 10.48 acres exist today as reserve land.