Design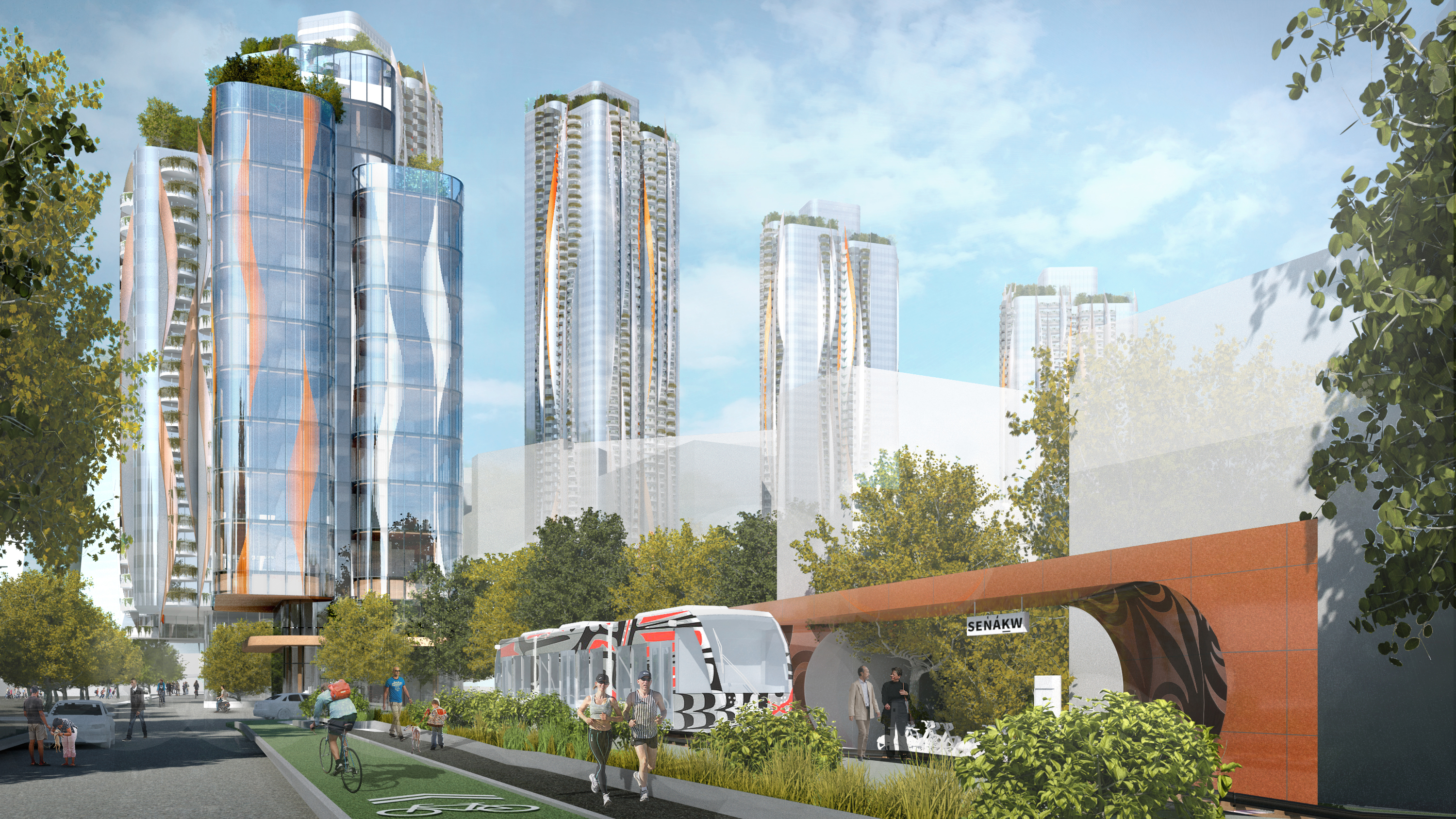 The proposed form of development has naturally emerged from a series of urban design, programmatic and aspirational influences that respond to the unique location and historic context of the site.
Inspired by the traditional oral storytelling and values of the Squamish Nation, their deep embrace of Nature – the mountains, forest and water and their craftwork traditions of carving and weaving – was the emergence of two distinct building typologies whose paths seamlessly converge at the foot of the Burrard Street Bridge.
One typology is organic and free-form, while the other more restrained and structured. The 'coming together' of these two diverse, yet characteristically similar typologies endorses an urban dialogue with a broader vision of reconciliation. With the same spirit, the project recognizes the site's historic roots while celebrating the path to its future.
In celebration of the Land and the homecoming of the Squamish Nation on their reclaimed territory, Senakw is envisioned with a re-imagined 'Towers in the Park' approach. Bright, open courtyards, liberated ground plane, rich and vibrant multi-tiered landscape for social spaces, commercial and recreational activity, and artistic interventions that seek to enrich the natural and cultural contexts of the site
Pavilions for Retail and Cultural Programming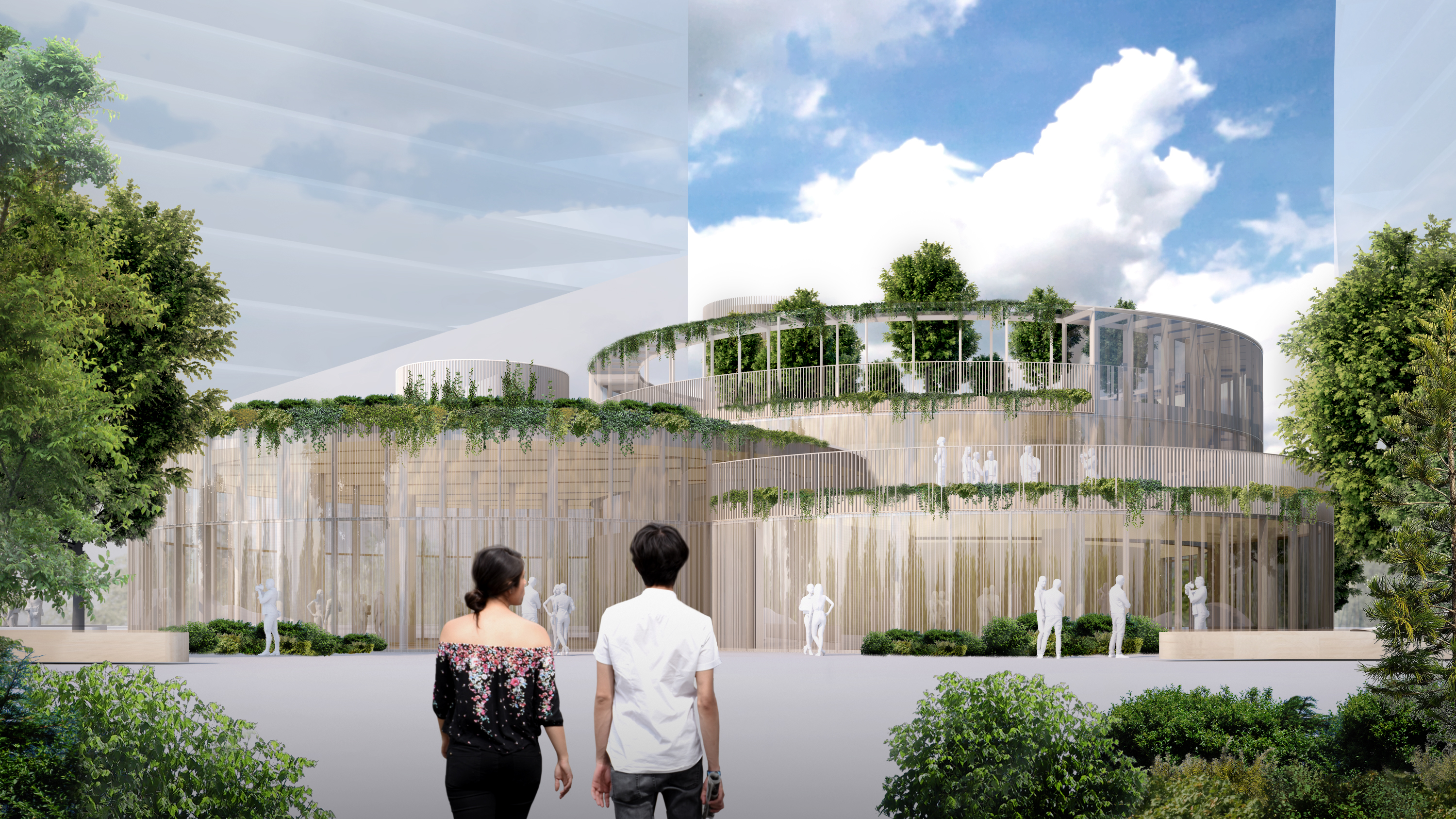 With over 7.5 acres of public space, Sen̓áḵw is expected to include neighbourhood amenities such as restaurants, a fitness centre, a grocery store and daycare.
Phasing Information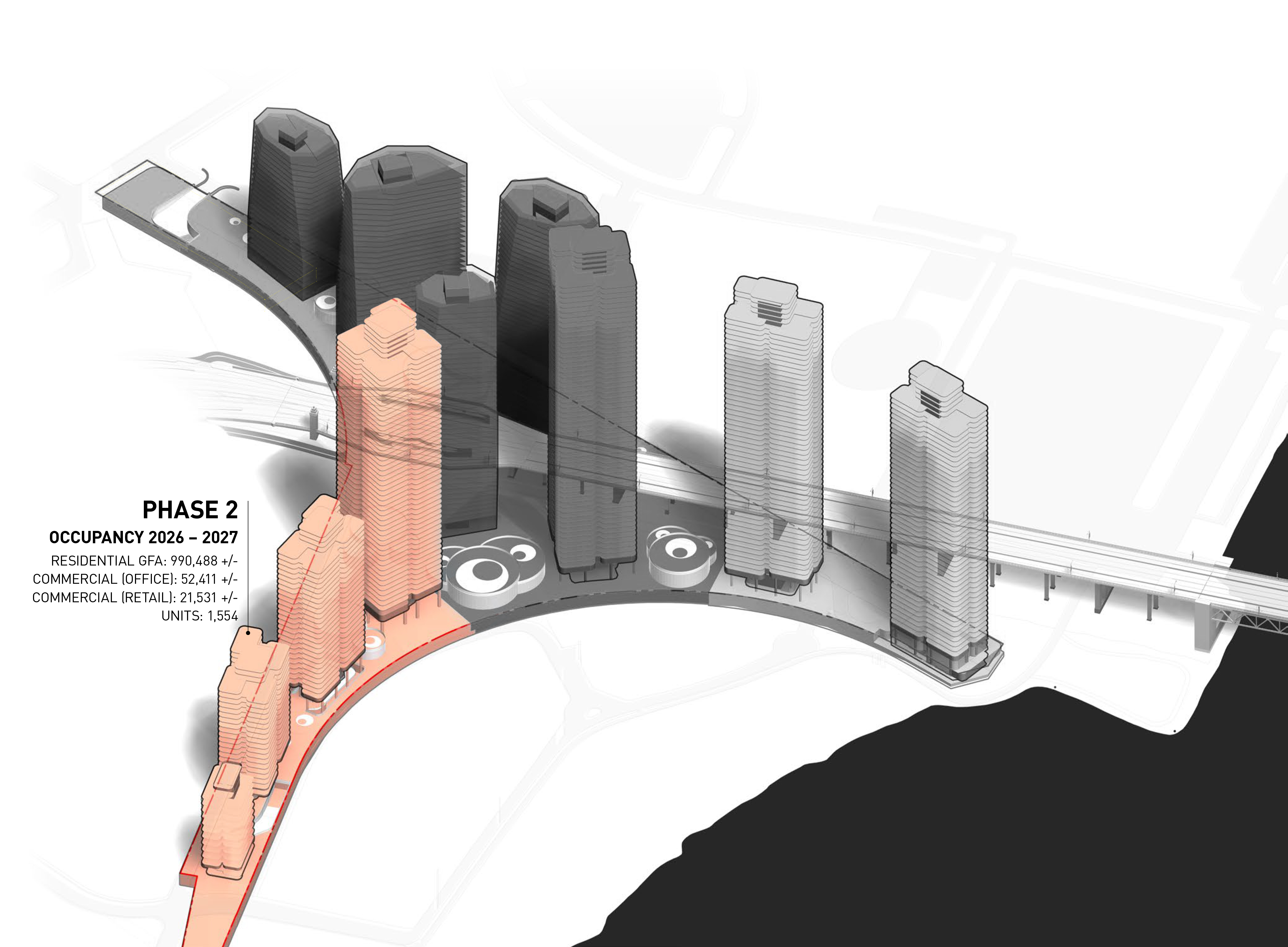 Below the Bridge
The project proposes to leverage the natural cover of the Burrard Street Bridge to offer new outdoor sport and leisure facilities that can be enjoyed by residents and the general public throughout the year.
These facilities will activate and revitalize the region below the bridge while providing valuable social, recreational, and cultural resources to support both the development and the wider community.
Explore the Bridge Programming


Burrard Bridge Transit Hub While the current transportation infrastructure prioritizes north-south arterial axis, the new density from Sen̓áḵw presents the possibility of improving transverse connectivity through the revitalization of the streetcar line, upgraded aqua bus and ferry services, and enhanced cycling options.
This vision for a more comprehensive, sustainable, and integrated multi-modal transportation network provides significant opportunities to bolster economic and cultural growth in the region.